Cub Camp 2011 Page 4
Page 1 |  Page 2 |  Page 3 |  Page 4 |  Page 5
Tuesday's breakfast was bacon, fried egg and spaghetti strings.  After stopping to greet a brief visitor to camp (see picture below) the camp departed for Pwllheli for a swimming session at Haven.  This was to ensure that everybody had been fully washed before departing for home on Wednesday.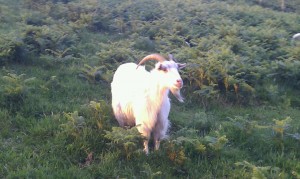 After swimming the cubs ate their packed lunch in the sunshine and spent their pocket money on rubbish from the gift shop.
In the afternoon everybody got to try out a high ropes course. Click any of the photographs below to get a closer look.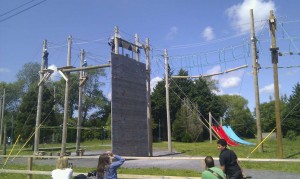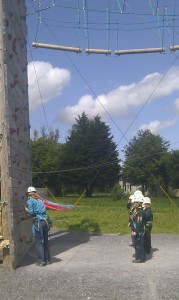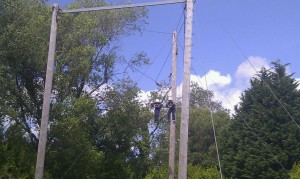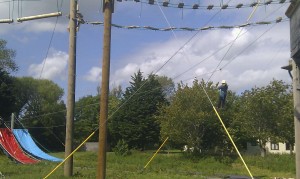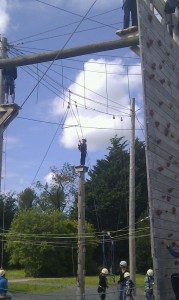 Everybody completed the course successfully!  Well done to all the cubs for doing their very best.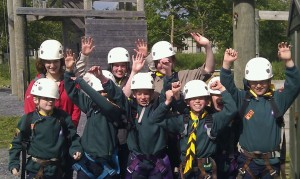 All the Cubs got together on the beach on late Tuesday afternoon, it was a beautiful evening for their last night on camp.  They had a BBQ on the beach looking out to the sunset at sea – the camp has created some fantastic memories for all the children.