Cub Camp 2011 Page 2
Page 1 |  Page 2 |  Page 3 |  Page 4 |  Page 5
Sunday lunch was burgers and sausages cooked on open fires on the beach.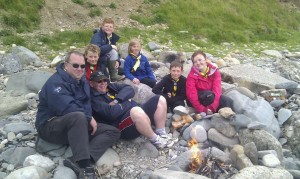 Toasted marshmallow and dough twists for dessert.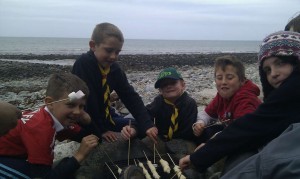 It was very windy on the beach, take a look at the stone wall the cubs built as protection against the wind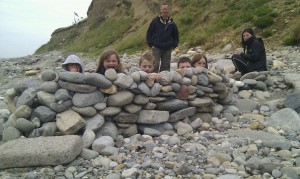 On Sunday afternoon, theere were a variety of activities including painting huge flat pebbles from the beach, making flags to represent England, Scotland, Wales and Northern Ireland.
The cubs have also been branding wood with very hot irons.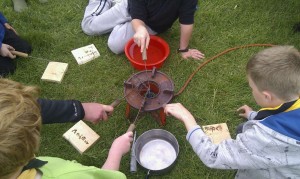 Full Sunday roast dinner at teatime – turkey, roast potatoes, new potatoes, peas, carrots, stuffing and gravy.
After the evening meal, the whole camp had a huge game of rounders before hot chocolate and bed.
Cubs up early on Monday morning, Significant rain overnight but easing off with no wind today. The Cubs will be undertaking the Athlete's badge.
Here they are warming up for the Athlete's badge with Chilicano from Milano!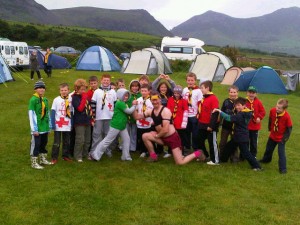 Cubs have been setting PBs at 50m Sprint, skipping, long jump, throwing cricket balls and shuttle runs
St Andrew's Six in their Scotland t-shirts for the Athletes Badge.