On Monday 4 th November 2019 Andrew Edmondson, a young leader with Jacala Cubs (Monday) was presented with his 'Young Leader Belt/Buckle' by James Martin the District Youth Commissioner.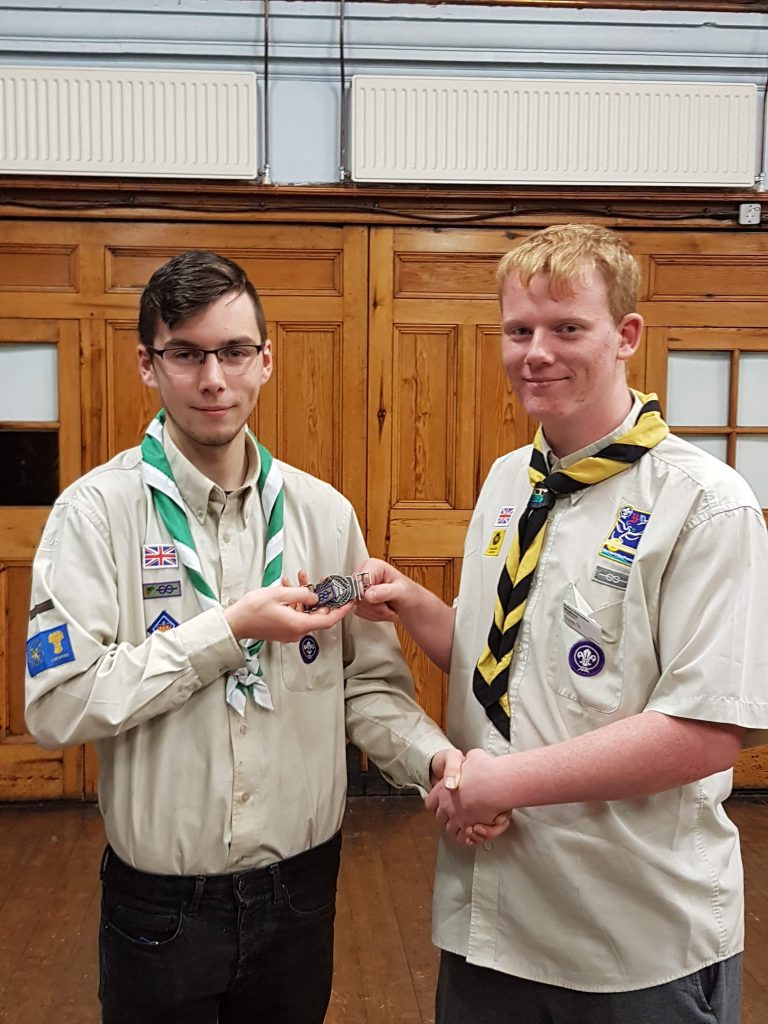 This award is given to young people who show aptitude and interest in taking a more active role in leadership of scout sections. It involves the young person attending evenings of instruction in planning and implementing activities as well as learning how best to support
those young people in their care. It is open to 14 to18-year olds as a modular programme.
Given the fact that this is carried out in addition to their own academic studies, social life, and their own scouting activities, it is a huge achievement!
Andrew has been an active member of the Group since his days in Beavers and is currently a member of the Explorer Unit.
It is significant to point out that Andrew is the first young leader in our Group to achieve this prestigious award. Congratulations Andrew, we are very proud of you!