The Group Thrives, but there's another War
The Troop held meetings on many nights of the week and a weekend without an outdoor activity was a rarity.  Even in those early days, social events for the family were frequent occurrences and the Easter picnic at Latham's Farm in 1928 was a particular success.  By the close of 1928 the Troop had consolidated itself and the Patrols were Eagle, Hawk, Owl, Woodpigeon and Wolf and its success generated the need for a junior branch and on 3rd October 1928 our Wolf Cub Pack was formed with Chief as G.S.M, Reg Crookes (Skip) as S.M. and Nellie Meakin (later Swindles) as Akela.
The following Pictures are from Annual Summer Camp in Llanon in August 1930.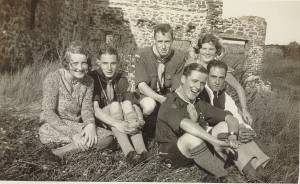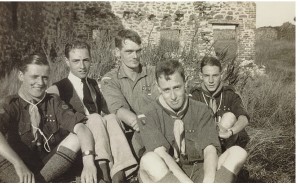 By 1931 there was a healthy group with all sections thriving.  This seems to have been an auspicious year with the Troop performing "The Merchant of Venice" at the beginning and later holding its annual camp at Clovelly in Devon.  The following picture shows the troop at Hazel Grove Railway Station, ready for departure to Devon.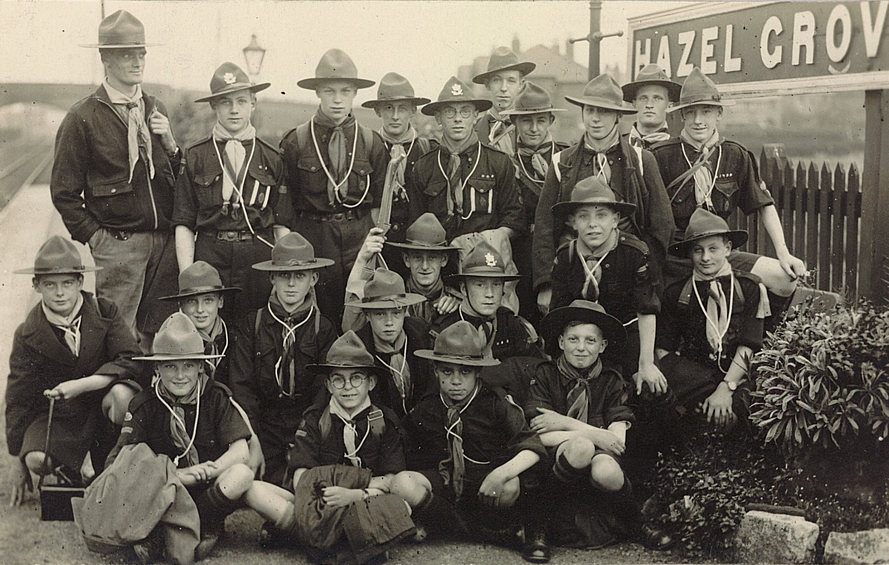 This camp was made more interesting because the equipment didn't arrive until thirty six hours after the Troop.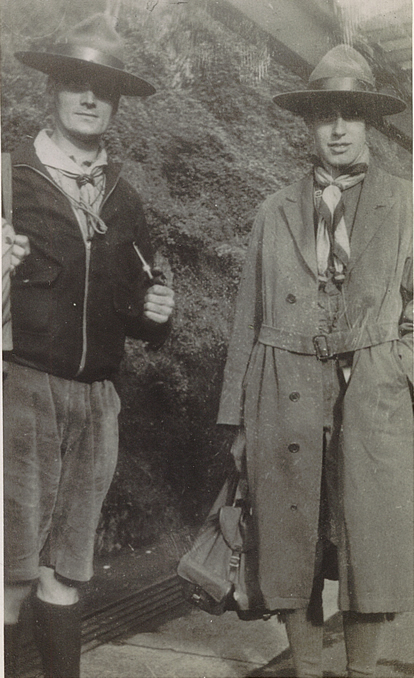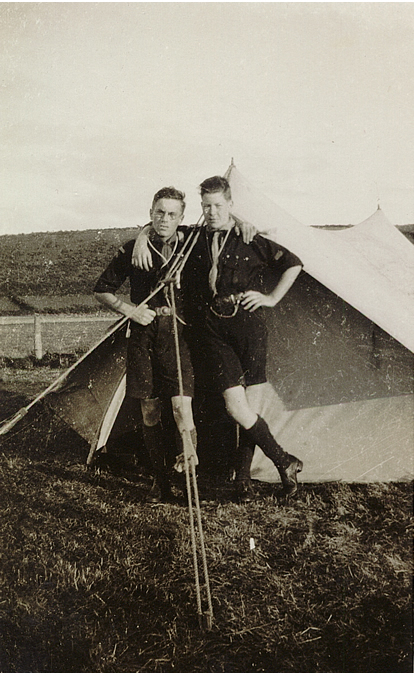 The Group went from strength to strength throughout the thirties – holding an old boys re-union in December 1937 which was attended by forty two old boys.  The following picture was taken in the Primary Room (currently used for Beavers) on December 3rd 1937.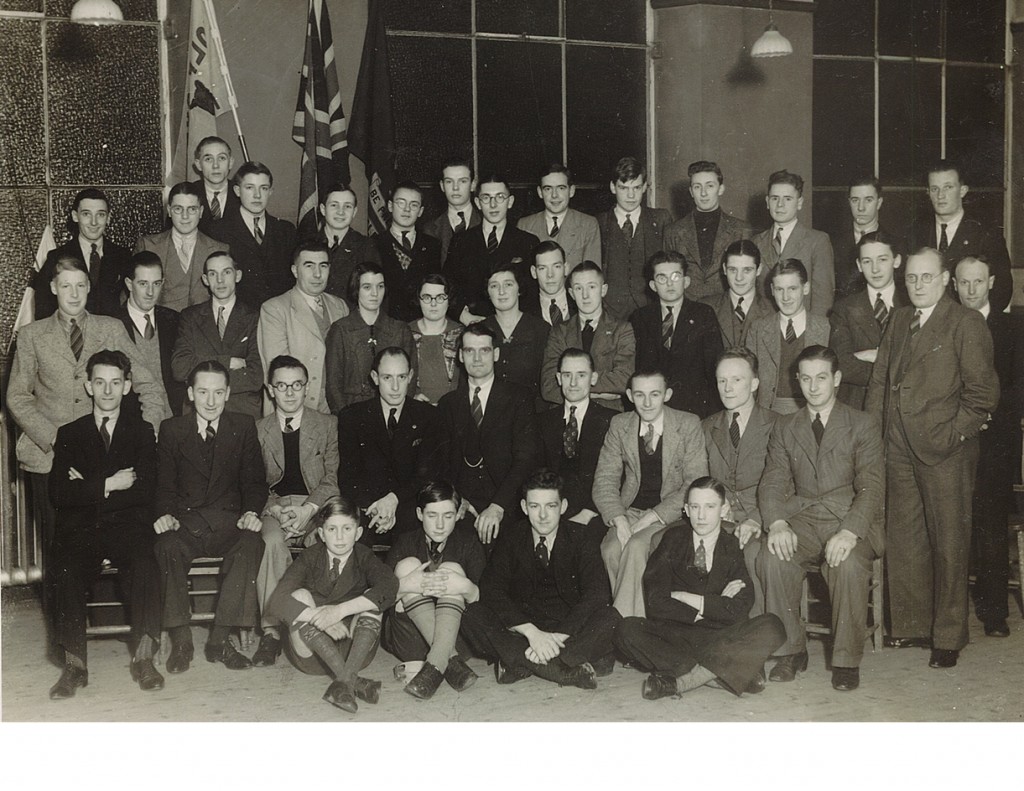 The outbreak of the Second World War had a drastic effect on Scout Groups and like many others we lost many of our leaders and helpers to the forces.  The Cub pack ceased to function and the Troop struggled on with three patrols and Troop nights of a makeshift order.  Fortunately Chief's wartime occupation allowed him some free time and the Troop was able to operate.  Camps, during those years, were difficult to arrange with rationing and other restrictions but local sites were found and Charles Head Farm and Aspenshaw Hall became firm favourites.  It was at Charles Head in 1944 that a sudden storm caused a flash flood in the stream that swept away the entire camp kit – most of it was never seen again.
Towards the end of the war, ways and means were found to camp further a field and Clynnog near Caernarfon became the annual site.  It was whilst camping there that the war ended and the Troop held a huge celebration bonfire to which the villagers and farms from miles around were invited and joined in the celebrations.